Our Products
Contacts
Rita Baldha, Director
4A, First Floor, Rajdhani
Complex, Opp Pushkardham,
University Road
RAJKOT, Gujarat, INDIA
Tel: +91 9909344381
Email:
info@derioverseas.com
derioverseas@yahoo.com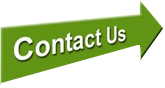 About Deri Overseas
Deri Overseas Pvt Ltd is experiencing growth at a very brisk pace, since its inception in the year 2004, under the proficient headship of the honorable Founder Mrs Rita Baldha. The dynamic approach of the Founder has assisted in the proper functioning of the management of the company and helping the company to ascertain leading position in the competitive market.
Quality Assurance
Owing to the priority to serve quality products, we source the products from reliable vendors. For fuller assurance of the quality, the products are checked on various quality parameters from the time of sourcing to the final dispatch in the market. The quality checks make unconfident about the delivery of the products confirming to SGS or equivalent. Our business policy is that we purchase our agriculture products directly from farmers so we have no any requirement of intermediate so we give our products to our customer over all at low cost with good quality. We follow the international norms so we can able to give our customer to quality products with easy availability.
Network
We have a huge and well-established business network that is widely spread in different regions of the globe. The network is backed with proper modes of transportation that assist in timely transit of the products. The strong network is one of the reasons behind our increasing clientele.
Logistics
Our company is situated in Gujarat state of India which has occupied 1600 km long coastal line. In Gujarat there are many sea ports available so our strategic location is more useful to export any products without any delay. We shipped our shipment in timely manner so that our customer gets their products in very fast.
Clientele
Rendering quality products and prompt services, the company has ascertained huge clientele in different regions of the globe. The clientele is increasing day-by-day that reflects the genuineness of the products and our credibility. Moreover, we strive to establish and maintain long-term relationship with our esteemed clients.
| | |
| --- | --- |
| Name of Director | Rita Baldha |
| Establishment Year | 2004 |
| Nature of Business | Exporter & Trader |
| No. of Employees | 12 |
| Market Covered | USA, Mexico, European Union, Russia, Malaysia, Indonesia, UAE, Africa |